Clay Modelling Evening Class with Alan Herriot in March 2020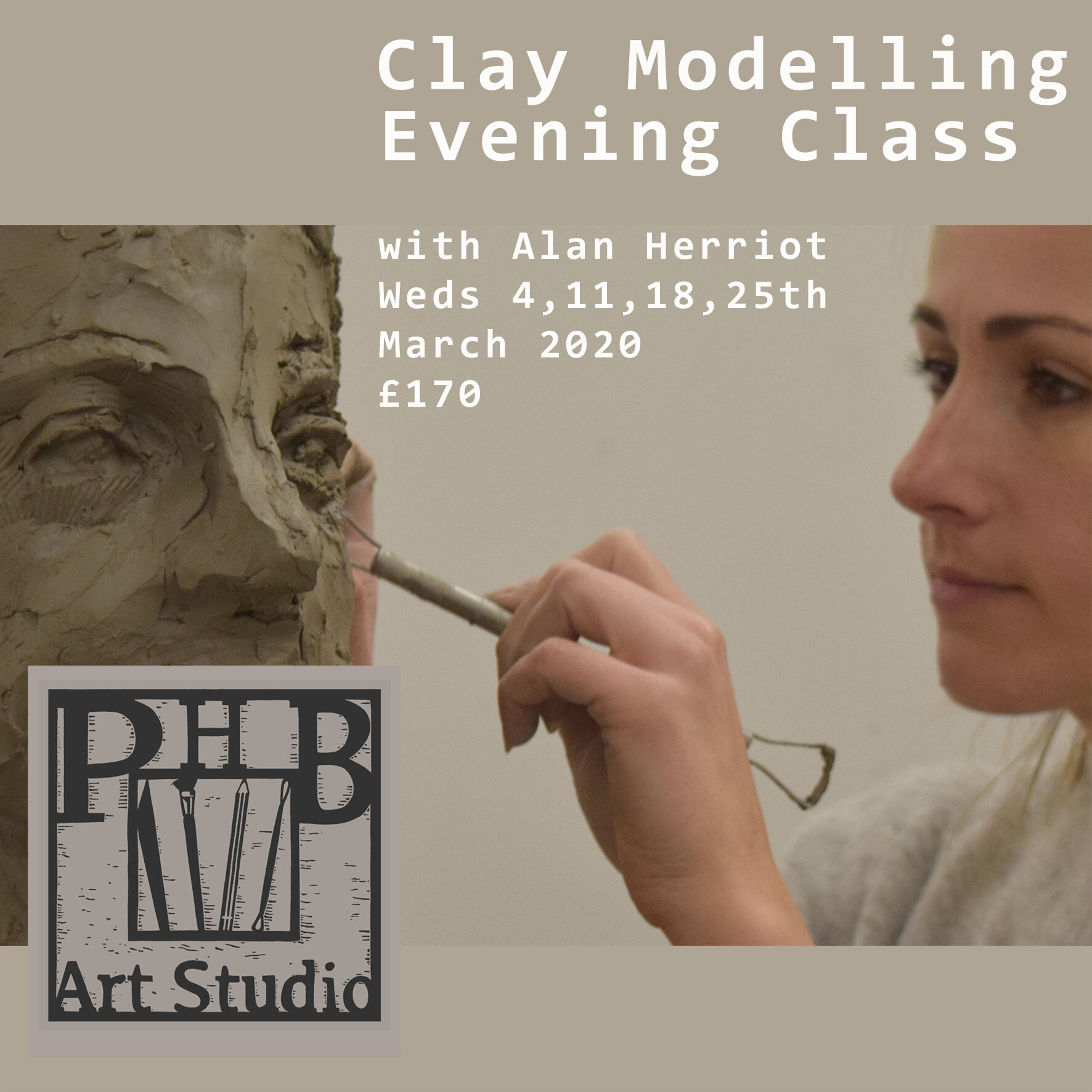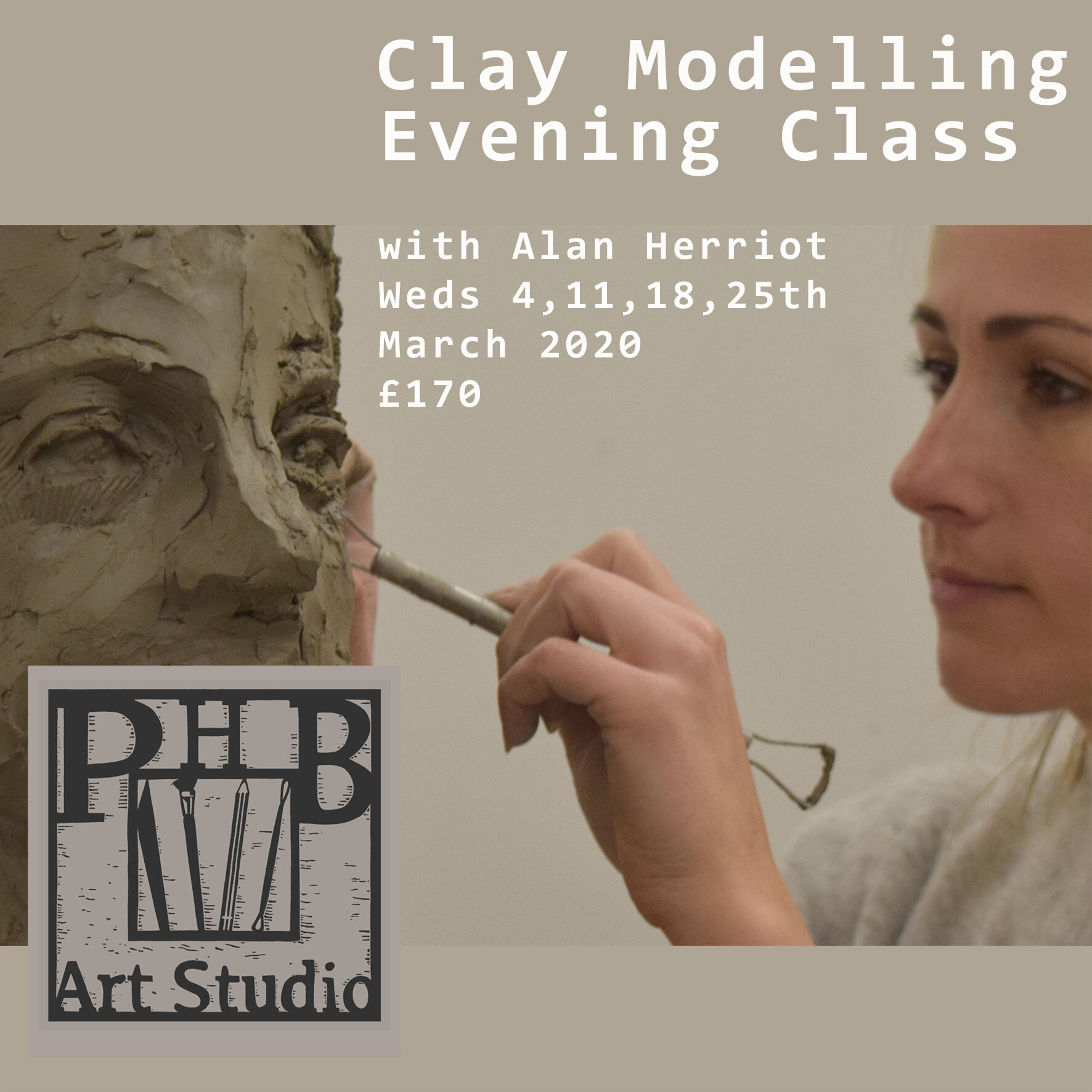 Clay Modelling Evening Class with Alan Herriot in March 2020
Clay modelling Evening Class
At Powderhall Bronze
With Sculptor Alan Beattie Herriot
Wednesdays 4th, 11th,18th, 25th March 2020
From 6 – 9 pm
£170
This course has an open format so you can choose the subject matter and realise your own project. Sculptor Alan Beattie Herriot will be leading this class and supporting students to make a figurative sculpture in clay on a metal and wire armature. Examples of outcomes include; a Portrait head, a Standing or Reclining Figure or an Animal.
Please bring along sketches, photographs and an idea of what you would like to make to discuss with Alan at the first session. The teaching will focus on anatomy, proportion, scale and balance and will be adapted to each individual project.
Students can take their clay work away at the end of the course or request a price to have the work cast into Resin or Bronze by the Foundry. There is a 15% discount on Foundry Services for course students.
This course is open to beginners and experienced sculptors and places are limited to 10. All materials are provided and there is a fully equipped tea room for breaks.
Alan Beattie Herriot is an accomplished draughtsman and realist sculptor who makes large scale figurative sculptures in clay for bronze monuments. He has work sited throughout the U.K. including Princes Street Gardens in Edinburgh and Aberdeen University.