We offer a full Consultancy and Production Service taking original artwork through from production to installation on site. We specialise in Scaling and Casting of models and also in high quality Metal Fabrication.
The artisans of the Powderhall Bronze team are experts in sculpture, metal working and engineering. Their combined knowledge of the casting and founding process means they can work very closely with clients, ensuring a hand finished product of the highest quality. The foundry also offers a complete conservation and restoration service returning existing bronze castings to their original glory.
Our client base includes artists, architects, designers, local authorities and corporate bodies.
Our projects range in scope from local to international and from artists maquettes to monumental civic artworks.
Please contact us to discuss your project and how we can work with you.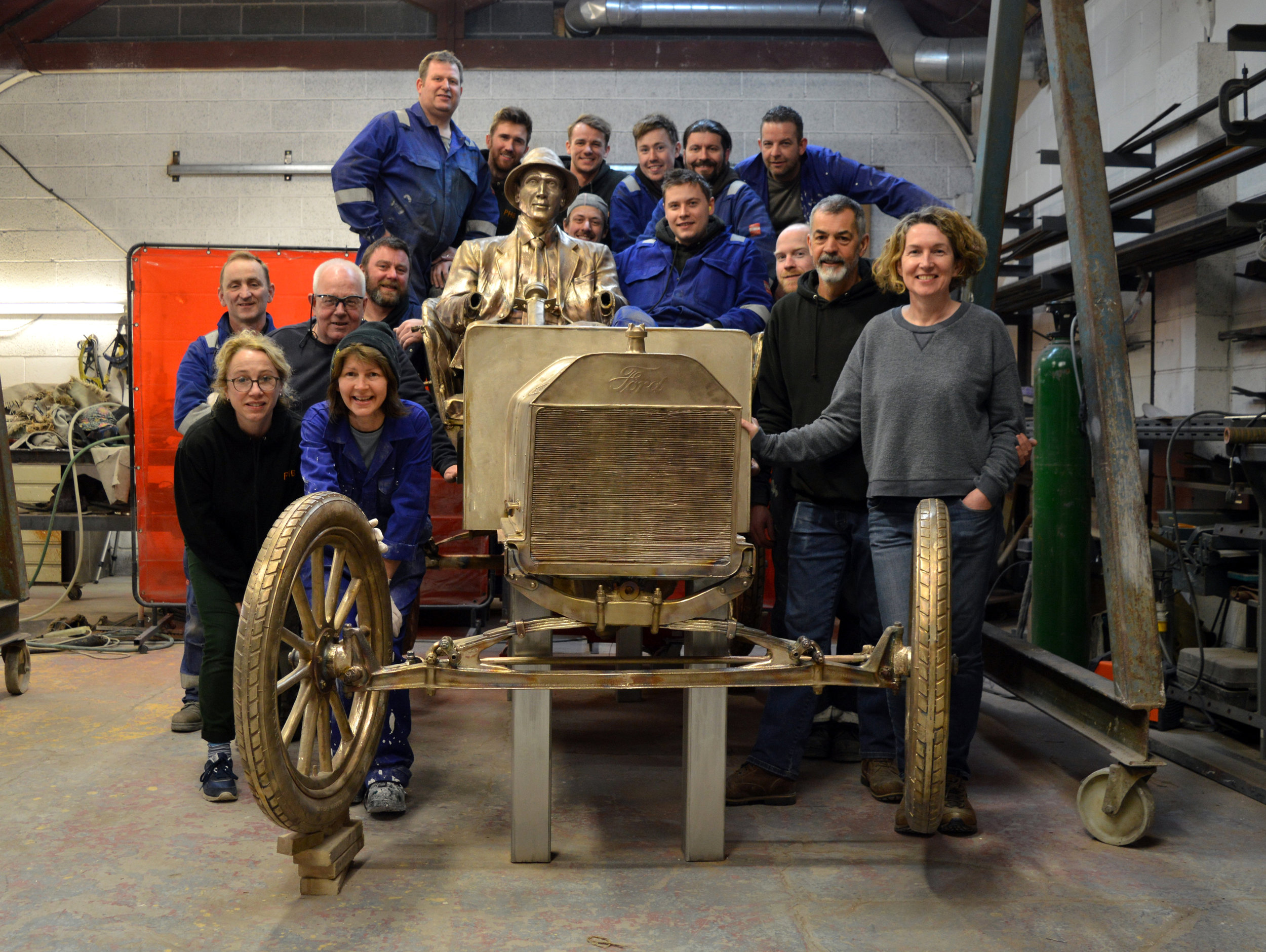 Powderhall Bronze Ltd fine art founders established in 1989 by directors Brian Caster and Kerry Hammond.
Click the button below to view our Powderhall Bronze Editions Collection